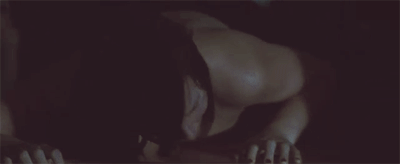 It's finally here! HAPPY HALLOWEEN!!  Check out our fun little interview with Danielle asking her some questions for the holiday.
Q: What was your first Halloween costume?
A: Raggety Ann (don't know if thats how you spell it!)
Q: Favorite Halloween Candy?
A:Toss up between mini snickers, peanut butter cups, and candy corn
Q: Favorite Scene To Shoot in Halloween 4 or 5?
A:Scene in H4 where I back up into the mirror in the costume store and it shatters. I thought breakaway glass was so cool.
Q: Favorite Scene To Shoot in Halloween Remake?
A: Ugh. It was all difficult. I had very little fun scenes and more brutal fight/struggle scenes, so I don't know if I have a favorite to shoot!
Q: Vampires or Zombies?
A: Neither. Good old fashioned serial killers for me.
Q: What are your plans for today?
A: I will be in London with my boyfriend and genre friend Adrienne King judging some amazing films at the "Misty Moon International Film Festival" 🙂